Por: Guillermo Ocampos y José Luis Aromando
Together Brasil: apresentamos Nestor Azcune
Nossos negócios crescem e se expandem na região, e que melhor maneira de fazer isso do que com um grande amigo e brilhante profissional com quem nos conhecemos há mais de 30 anos.
É um prazer e uma honra anunciar que Nestor Azcune será responsável pelas operações da Together Business Consulting no Brasil, que integra a organização regional e todas as capacidades que nossa empresa desenvolveu; aquelas que nos permitem atender nossos clientes hoje a partir de qualquer lugar.
Nestor é um profissional especializado em transformação integral de negócios e suas habilidades variam desde o entendimento estratégico até a concepção e gestão de complexos programas de mudança. Ele é um reconhecido especialista regional em tópicos como Modelos Operacionais, Transformação Digital, Modelos de RH, Gestão de Talentos, Desenvolvimento de Pessoas, Sistemas de Recompensas, Melhoria de Processos de Negócios, M&A, Gestão de Mudanças, etc.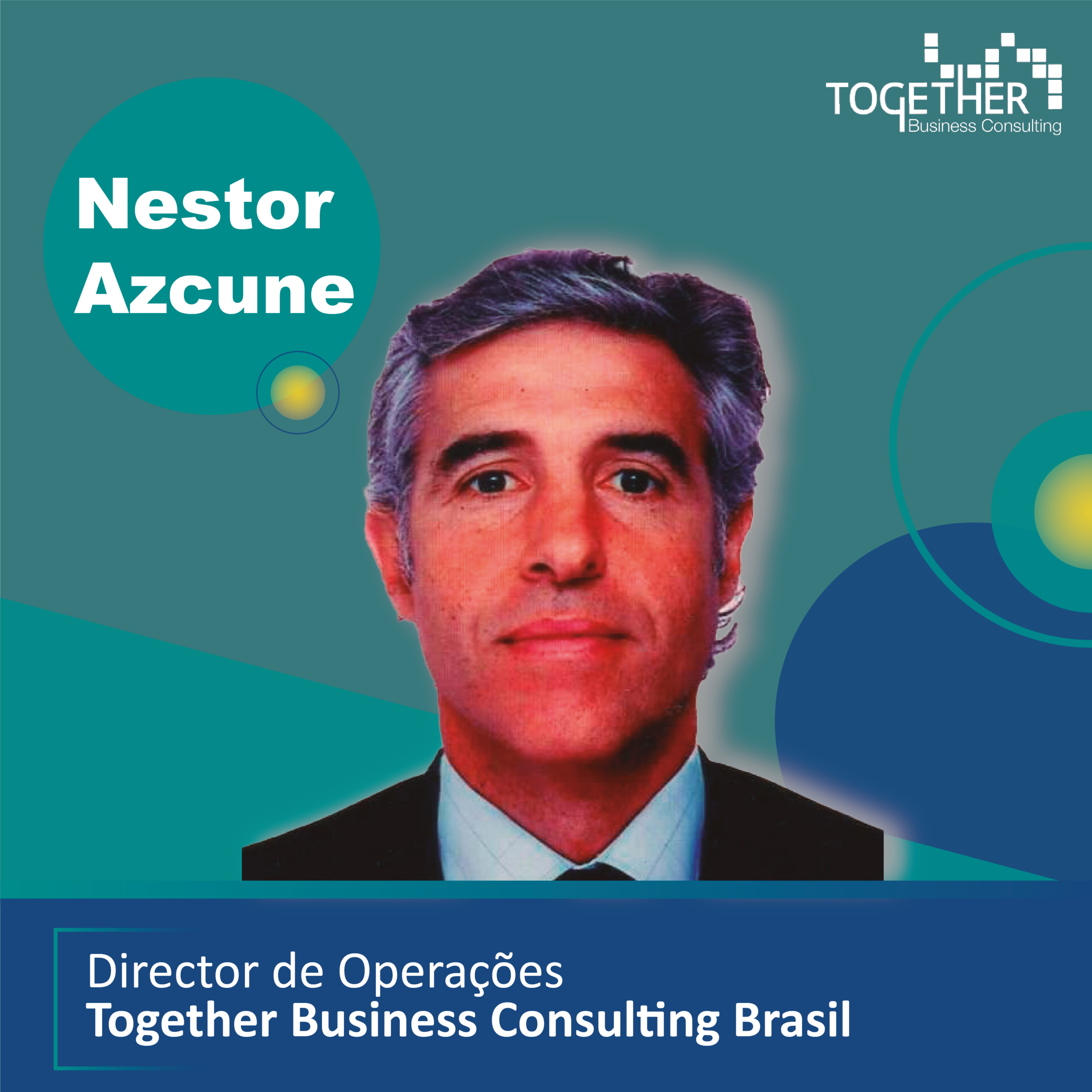 Nestor está sediado em São Paulo e ocupou cargos regionais de alta direção em empresas de prestígio como Mercer, KF-Hay Group, Wlillis Towers Watson e PwC.
Por isso, resta-nos dar as boas-vindas ao Nestor e à sua equipa à família Together!
Como sempre a gente diz…
IF YOU WANT TO GO FAST GO ALONE.
IF YOU WANT TO GO FAR GO TOGETHER.